Posted by The San Francisco Dog Walker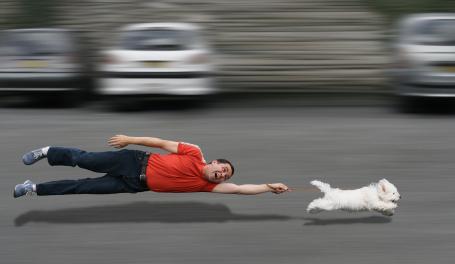 Many pet owners add a furry friend to their family to enjoy an adorable puppy for cuddles, playtime, and companionship. They may take their pet to all necessary veterinary appointments and hire professional dog walking services to help with exercise. However, they may forget an important part of care giving, signing their dog up for dog training classes.
If you are one of these people who believes organized obedience or training classes are not necessary, these top reasons may help you change your mind.
 Correct Unwanted Behaviors Before They Get Worse
Without effective guidance, your dog may develop unwanted behaviors or even aggressive responses to different situations or stimuli. 1For example, they make growl or display other possessive actions over toys, food, or specific people. Excessive barking or destructive tendencies are two common complaints that may get help from dog training classes.
Improve Control and Safety For Your Dog
Pet safety depends largely on the amount of control you have over your dog's actions. This includes their containment and access to issues inside the home, when visiting other locations, at the dog park, and with their dog walker in San Francisco. Dog training classes start with the basics of sit, stay, come, heel, down, and no. If they master these commands, you, your dog walkers and dog service provider have an easier time controlling them in potentially hazardous situations.
 Socialization Helps in Many Different Environments
A large part of the safety equation involves socialization with other animals and people. Everyone wants a well-behaved pooch not only because it makes every interaction in public with them easier and more rewarding, but also because it alleviates stress for the dog themselves. Training classes that extend into different environments improve social behavior even in crowds and loud or busy places. Socialize your puppy or new dog with a wide variety of people so they do not display any anxiety or aggression. Always practice the commands and behaviors you learn in a controlled space elsewhere, too.
 Good Leash Etiquette Makes Walks Safer and More Fun
Whenever you snap on your dog's leash and head out for a stroll around the block or an adventure at a local park, it is an opportunity for fun, exercise, and bonding. The same holds true when you hire an expert dog walking service like mine. The last thing you want is for a walk to turn into a stressful, frustrating, unsafe event. One of the most important skills to learn at dog training classes involves leash etiquette. 2Coupled with the heel command, your furry friend can learn to walk without pulling and other negative behaviors.  Safety is the number one concern so your dog does not either injure you or themselves with sudden movements or speed changes.  Fun is an amazing by-product of loose leash walking and good leash manners that come from comprehensive dog training courses.
Reference Links:
1 https://www.aspca.org/pet-care/dog-care/common-dog-behavior-issues
2 https://www.akc.org/expert-advice/training/teach-puppy-walk-leash/